You might have heard of TikTok, but wondered how it works. I want to share with you how to go live on TikTok as a beginner because when I first started I also don't get it right! Well, you're not the only one.
In fact, when it first came out in 2016, there was a lot of confusion about what TikTok is and how to use it. But now that we've all figured it out, you can find a million reasons to use the app!
What is TikTok
TikTok is a social media app that has become very popular in the past few years. The app allows users to create and share short videos with others. It's perfect for people who want to generate more engagement on their profiles and expand their audience. But what can you do if you don't know how to make the most of the app? This post will teach you how to go live on TikTok and effectively use it as a marketing tool for your brand only if you read further.
How to create a new TikTok account
It's easy to get started with TikTok. All you have to do is download the TikTok app and create an account. The TikTok app can be downloaded on Google Play Store or Apple Store. Once you're done with the installation, you'll be able to watch and upload videos. Your experience will only get better from there!
The first thing you'll need to do when creating your account is pick a username and a profile picture. You might also want to update your bio, but don't worry about that because it is nothing too difficult.
Once you've got your username set, it's time to explore the feed of videos from everyone on TikTok. You can find people doing all sorts of things! If you see something interesting, make sure to double-tap it, so other people can see it too.
Who is eligible to go live on TikTok?
Going live on TikTok is not for every Paul and Peter. It is strictly meant for creators that have met up certain requirements. And the criterion is:
The user must be at least 16 years old
TikTok user should have at least 1000 followers
Creators above the age of 18 can earn gift points as, however those under the age of 18 cannot
8 Tips for Going Live on TikTok
Ensure you have a stable internet source to avoid network issues
Set up a professional scene with adequate lights and a good recording device
Ensure you plan ahead of your streaming to avoid direction when trying to pull content together during live
Study the best time your audience will be available to increase your views. For me, It's around 8pm
Avoid any noise from the background and make sure your device record good audio quality
Interact with your audience as it will make them stay longer in your live streaming
TikTok recommends aiming for at least a 30-minute live session for optimal result
To increase your chances of gaining new viewers, post a TikTok right before going live. TikTok algorithm understand this better
Related: How to use TikTok Video Marketing Campaign to Target Gen Z
How to go live on TikTok in 4 Simple Steps
1. Log in to your TikTok account from the app
2. Tap the plus (+) icon in the bottom-center of the screen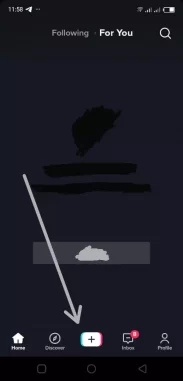 3. Tap the Live button which is placed next to the record option
4. Enter a title for your live and tap "Go Live" to begin the live streaming
Note: If you can't find the option to go live. It simply means you haven't met the requirements mentioned above.
Related: How to Get 1000 Followers on TikTok for Free in 2022
How to get 1000 followers on TikTok for Free
There are many reasons why TikTok is such a popular app. It's free to use and has features, like the face swap filter, that other social media platforms don't offer. The most obvious one is that it's free. If you want to get 1000 followers on TikTok in 2022, here are some things you should do:
Download the app and make sure your profile is complete with a profile pic and a simple username
Post short clips of yourself or do something very informative or attractive
Add friends by following people who post videos you enjoy and liking their posts
Share your videos on Facebook, Twitter and other social media handles
How to become Famous on TikTok
If you want to be a famous TikTok influencer, you have to get your fans to follow you. It's not enough to post a bunch of videos and hope that people will subscribe. There are many ways to do this, but the most effective way is by getting your friends and family to follow you. Here are some tips for how to get followers on TikTok for free in 2022:
Post engaging content: When posting videos, it's important to make sure they're interesting and worth watching. Use captions and hashtags in your posts so that others can find them more easily when they search for what you posted.
Get featured: Request your followers or other influencers in the app to feature your video if they like it. If they do, their followers will see it and might click on it too!
Pay for likes: You can purchase likes or viewers from third-party websites or apps, but this is not advisable, Buying TikTok followers is against the TikTok policies.
Read more about TikTok
Conclusion on How To Go Live On TikTok
I believed after sparing your time to read this post, all your doubts on How do go live on TikTok would have been cleared.
TikTok has taken over the app market by storm, becoming the new Snapchat. It's a lot more than just a video-sharing platform that can be used to share your favorite songs or latest dance moves.
You can't afford to miss this great opportunity to get your business in front of your consumers. It is a great marketing tool, get your recording gadget and start straight away.