There is no better time to start your business than now, as long as you are aware of the many changes happening around the world. With an abundance of resources available right at your fingertips, there is no longer a need to run away from your problems.
All you need to do is take advantage of the opportunities that will make you money while providing solace and peace of mind. This article will provide location independent business ideas for people seeking to know them.
What is location independent income
Location independent income is any income that you can generate from anywhere in the world without being tied to a specific location.
It is possible to make money from anywhere in the world in several ways. The most common way is through online work, such as freelancing, blogging, or working as an online consultant.
This can also include income from your own business, passive income such as rental income or dividends, or even government benefits such as social security or welfare.
It is possible to make income from home if there is an internet connection available. The ability to work from anywhere in the world is a lifelong goal for many people. It gives them the freedom to work and live wherever they want, and it also pays well.
Having an income that isn't based on a particular location is an independent advantage of working from the location.
Location Independent Business Ideas with No Startup Costs
1. Marketing Consultant
Everyone sells something and the most successful ones have marketers on their side. While marketing can be an art form, there are some basic strategies that remain constant year after year.
Concentrate on these classic marketing strategies, and you will always have work coming your way. You will also be in demand as more people realize the importance of marketing to grow their businesses.
The advantage here is that you can do much of your marketing services remotely. This includes social media, email marketing, and even blogging. You could take it a step further and also become an SEO specialist, so you can get more traffic without much effort.
2. Website Developer
With the many changes taking place in the internet world, website development is becoming an evergreen business to invest in. Many businesses are looking to improve their online presence, so hiring a web developer will be one of the easiest ways to make money from home.
Whether it is a simple website redesign or a more elaborate one, there is always a need for web developers. If you have experience in coding, then this is an excellent choice for you. However, you can also dabble in WordPress theme and plugin development to make a little extra money.
3. SEO Consultant
Search engine optimization has been around since the early 2000s and will continue to be necessary to get people to your website. There are many online tools that can help an SEO consultant make their site more visible in search engines. In addition to these, there are also plenty of websites and blogs dedicated to SEO that you can use to learn how to rank a website.
As long as your services are beneficial to the viewer, it will not matter if they find you through Google or through a particular blog. Also, having multiple options for traffic means you can focus on specific areas where your expertise might be needed.
4. Remote Virtual Assistant
As technology advances, more and more people are finding ways to work from home. Virtual assistants are one of the ways that people are realizing how to make money from home.
The need for virtual assistants is only going to increase as more businesses are willing to pay a little more to get work done in less time.
It is a viable business idea for people who are looking for some flexibility in working from home. The most important thing to note is that you must be good at what you do. It should also be very clear on your website exactly what you can and cannot do.
5. Personal Trainer
There is no better place to get a workout than while you are home watching TV or drinking coffee. However, getting someone to actually commit to a workout can be difficult. You will not only have to find people who want to work out with you but there is also the need for accountability.
You can hire personal trainers who want to build their personal brand and be successful on their own. The only difference is that you will be the one to pay them when they work out. Not only will this help you get healthy, but it will also give you some extra money to do other things.
6. Mobile Application Developer
This is another specialization that is on the rise. You will have plenty of clients clamoring for your services if you are willing to develop mobile apps for them. It might not be as lucrative as software development, but there is plenty of work available.
You can create a range of apps such as those that provide food delivery services. After you develop your apps, it will be easy for you to promote them by putting them on the Internet.
7. Remote Health Coach
While most of us are thinking about climate change, there is another serious threat that we need to be more aware of. Our health is suffering and it is likely to get worse if we do not start doing something about it. This is where a remote health coach can step in to help.
You can work on websites and blogs that have information people need to improve their health. There are also plenty of opportunities to do some one-on-one coaching with people who are serious about getting healthy. You can even offer bonuses and discounts to get more work done.
8. Nutritionist
Most people who complete a diet or exercise program are motivated by the end goal. However, many people do not know where to start or need help in sticking with it. You can help them by providing them with a meal plan that fits their needs and preferences.
You can also offer nutritional advice and help them understand what they should and should not eat. People who have trouble with dieting will love the personalized attention you can give them. In the end, it is all about getting healthy and eating healthy foods.
9. A Productivity Coach
The definitive guide to becoming more productive will always be a 'bestseller'. If you have the right skills and expertise, you can offer some very valuable services to your clients or customers. In addition to helping people make the most of their time, you can also help them work out their schedules and prioritize tasks more effectively.
If you have had experience with productivity in your job, this is one of the location-independent business ideas that will take off right away. While it might not be a get-rich-quick scheme, you can make some money with this business idea.
10. E-Commerce
E-commerce is becoming more and more popular as people get more comfortable with making their own purchases online. There are plenty of people who are not that good with online shopping, but you can offer them a way to buy from your website.
You can also hire other people to design and create these products for you. This means you will have one less thing to worry about, as long as you make sure that the quality of your products is good.
11. Social media manager
The sheer volume of information available on social media makes it a valuable business tool. In fact, it is becoming more and more important every day. Any business that neglects this aspect can miss out on opportunities to broaden its reach.
You can offer to help other businesses figure out how to use social media so that they can get the most from it. You can also promote their business and it will be easier for them to find customers as a result.
12. Content Writer
When it comes to writing, many people are afraid of doing it themselves. However, this is one of the location-independent business ideas that are not as complicated as you might think. You can help people learn how to write their own blog posts or create articles for their websites.
You can also help them write press releases and newsletters that they can send out to the right people. This is a great way for people to make a little extra money while learning how to get their message out there.
13. Virtual Assistants
With so many things competing for our attention, it is hard to get a lot done at home. However, you can make some good money if you want to be a virtual assistant. You can help people out with their work in exchange for payment.
Virtual assistants can be great for busy people who want to work from home and benefit from the flexibility. You will also be able to connect with lots of interesting people while doing your work.
Job opportunities for virtual assistants can be found on the following websites:
14. Become a Blogger
If you have always wanted to start a website that focuses on a particular topic, this could be one of the location independent business ideas for you. Then, you will always be able to keep your readers entertained. You can create a blog that has lots of great information and tutorials on how to get involved in all facets of the topic.
With your writing abilities, you can also help people with topics ranging from business ideas to personal problems. The opportunities are endless, and you might even make some money while you are at it.
You can read our guide on how to start a blog on WordPress or blogger to get started.
15. Real Estate Agent
You can make good money with this business idea and become a real estate agent by using the Internet to market your services. You can simply search for the neighborhoods that you want to work in and create listings with information about the properties you have available.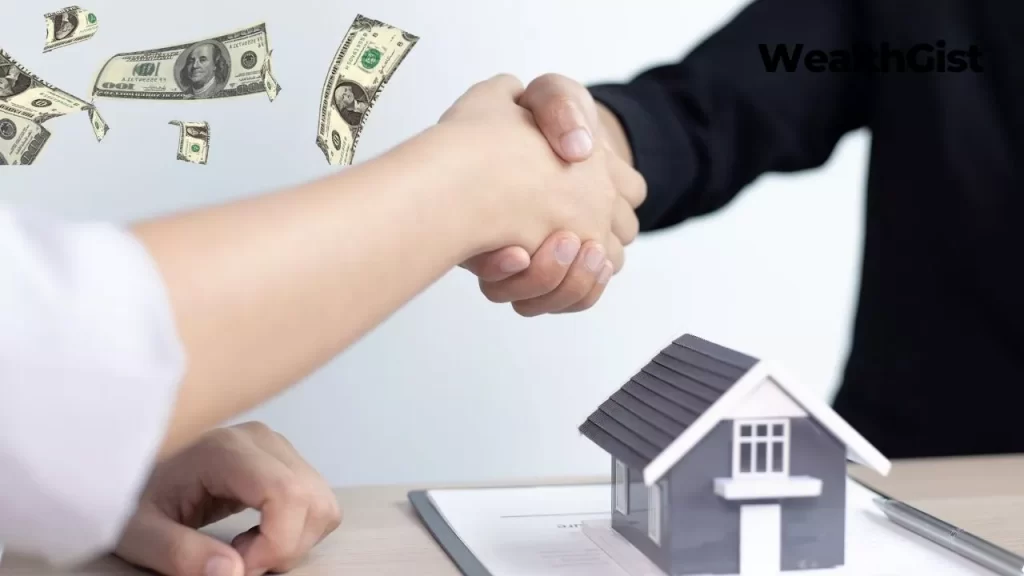 This is one of the lucrative location independent business ideas and if you have the right attitude, you can sell lots of properties. This will be especially helpful for those who are trying out real estate as a business idea and need to learn how to make the most from it.
16. Yoga Instructor
Even though you can go to a yoga center or studio for classes, many people prefer having personal instruction since it gives them more flexibility. If you have some knowledge and experience with yoga, you can offer your services to people who want to do it at home with no equipment.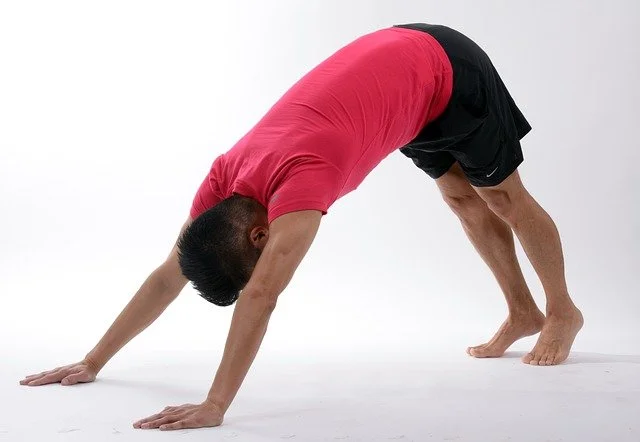 The best thing about this business idea is that you can work on it from the comfort of your own home. In addition, you can offer to help people who want to get into yoga and make it even easier for them. You can even provide them with some of the tools to get started.
17. A Personal Driver
There are plenty of people who do not want the hassles of owning a car in big cities. However, they still need to get places quickly and comfortably. The solution is to find someone who will drive them around without worrying about parking or traffic.
You can also simplify their lives by paying them for the time they spend driving. You can set the payment schedule so that it is predictable each month. This will make it easier for people to work with you without feeling like they are giving up a lot of money.
18. Lawyer
Legal advice can be expensive, especially if you happen to deal with a complicated case that requires a lot of attention. However, you can find work as a lawyer who will advise people on their legal matters and help out when needed.
You can offer free services to people who cannot afford the fees required for a lawyer and then charge for more complicated cases. This is one of the location independent business ideas that can be lucrative, and it might even help some of your clients deal with their issues better.
19. Jewelry Design Consultant
Jewelry design is becoming more and more popular as people are recognizing the personal benefits of having something special to wear. There are plenty of people who want to make jewelry but do not know how to go about it or what materials to use.
You can act as a consultant for them, advising them on the best materials and making suggestions on designs that would be easy for them to replicate. They can then concentrate on the fun part of making and embellishing their new pieces of jewelry.
20. Photography Service
To many people, taking pictures is not something that they will ever do at home. They might resort to using their digital cameras, but the results are not always good. You can help them out by offering a photography service that is affordable and also of good quality.
You will get plenty of work if you are willing to build your portfolio and the best thing is that you can do this from the comfort of your own home. This is a great opportunity for those who love photography but have no formal training in it.
Why is location independence important?
There are many reasons why location independence is important. For newbies, it allows you to live and work from anywhere in the world. This means you're not tied down to one specific place and can seize opportunities as they emerge.
Traveling and discovering new places are made easier when you are not constrained by the need to find a location or a place to live when you arrive.
Conclusion
Finding location independent business ideas is a great way for you to start your business. There are plenty of great ideas that you can choose from, and the first step is to make sure that the market is ready for it.
The good news is that many people are looking for help to improve their businesses and love finding out about new ways and techniques.